State Farm Center loge box seating provides fans access to many of the amenities of suite holders in a semiprivate setting. Patrons in loge box seating may select the number of seats they wish to reserve. Each features padded seats with ample leg room. Seats feature granite countertops and television displays. Fans enjoy in-seat dining and beverage service. Guests in this area also have access to the Traditions Club to enjoy socializing before and after the game and during halftime.
Loge Box Seating Amenities
Reserved seat for all Fighting Illini home men's basketball games
Parking pass included with your I FUND annual gift. An additional pass will be given for purchase of five or more loge seats
In-seat dining and beverage service
Includes food and non-alcoholic refreshments (alcohol available for purchase at your seat)
Exclusive hospitality level restrooms
Padded, upholstered caster chairs
Access to exclusive hospitality level elevators and VIP lobby
Granite countertops with television displays at seats featuring in-game stat updates
Complimentary game programs
Right of first refusal for contract renewal following initial term
Access to Traditions Club
Electronic power source
Donor wall recognition with campaign gift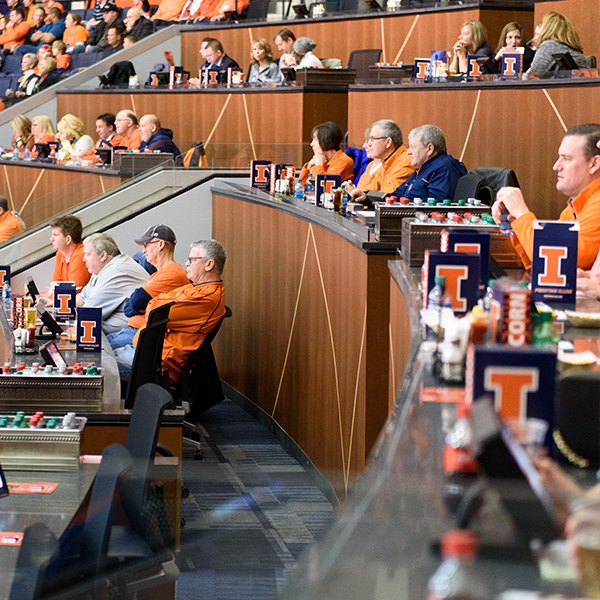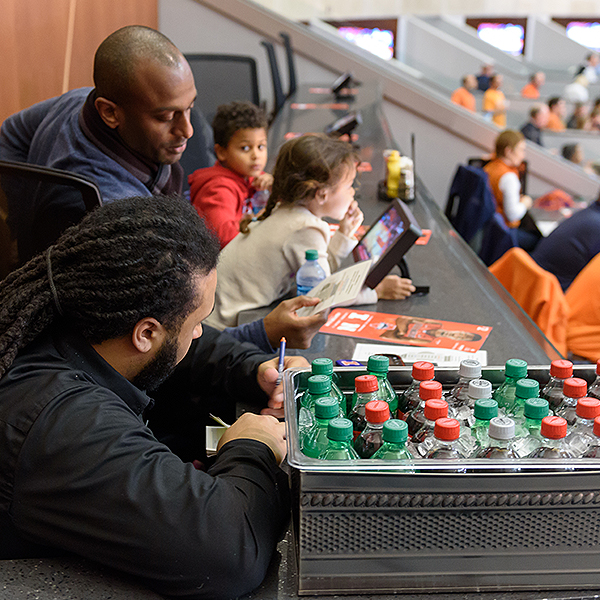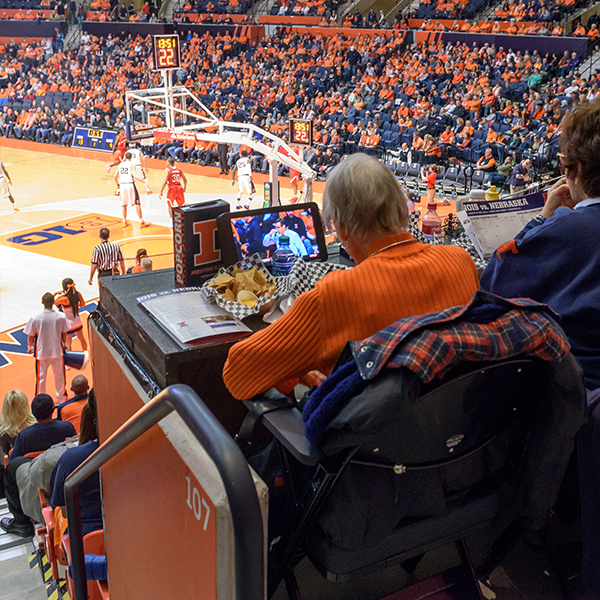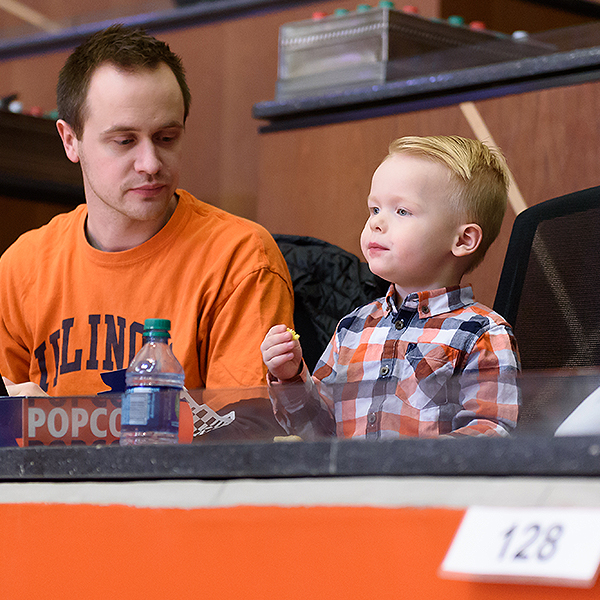 Leasing Information - 2019-2020
One-time Campaign Gift
Annual License Fee*
10 years
Annual License Fee*
7 years
Annual License Fee*
5 years
Loge Box Seat
$4,000/seat
$3,586/seat
$3,863/seat
$4,140/seat
** * Prices reflect annual commitments due each year by June 1. After establishing a campaign gift commitment, the first annual lease payment is due June 1. Prices will increase every commitment year by 2.5%. Discounts for prepayment of entire contract term are available. An annual I FUND commitment is required of all Loge Box patrons for the life of their contract. By maintaining an I FUND account, Loge Box patrons will have the opportunity to purchase special single-game tickets and receive an I FUND season parking pass. Single-game tickets and the I FUND parking pass are allocated based on I FUND club level and priority point totals. The minimum required I FUND membership for Loge Box Seating is the Oskee level.