Memorial Stadium is not only home to the Fighting Illini football team, but also to exquisite event space overlooking Zuppke Field. Never before has Central Illinois had an opportunity to entertain like this! Whether you are hosting an important business meeting, annual event, or an unforgettable wedding reception, Memorial Stadium is your premier venue for entertainment. If you are looking to make an everlasting impression on your guests, consider holding your next event at historical Memorial Stadium.
The Colonnades Club, located on the third level of the stadium's west side, stretches end zone to end zone and encompasses over 15,000 square feet. Sit-down dinners and receptions for 50 to 500 people will be ideal for this vast space. On Illini game days, this club is home to over 1,100 outdoor club seat holders. During events, the Colonnades Club's vaulted ceilings and access to the WWI Memorial Columns make this space absolutely magical.
The sixth level of Memorial Stadium is home of the magnificent 77 Club, which honors Illini great, the "Galloping Ghost" Red Grange. This 5,000 square foot space is located midfield and features an outdoor patio area overlooking the city of Champaign. This club offers an upscale lounge for indoor club seat holders on Illini football game days and transforms to a wonderful event space that towers over the home field of the Orange and Blue. Meetings, rehearsal dinners, and receptions for 25 to 150 people make the 77 Club the perfect place to incorporate a little bit of Illinois history into your special event.
For a smaller event, the Illinois Suite on the stadium's top level and south end might be your answer! Looking over State Farm Center, this luxurious room is used by the University Administration on Fighting Illini Football gamedays, but can be all yours for your next client entertainment event, birthday party, or retirement celebration. This area can seat 10 to 50 people at rounds, or is perfect for receptions of 20-100.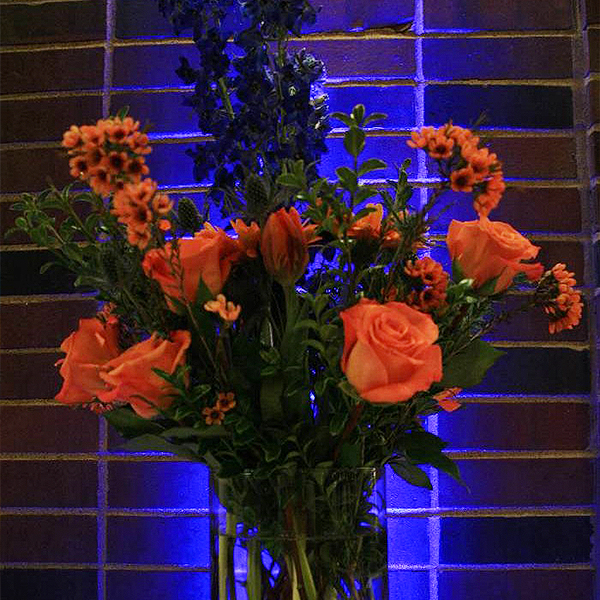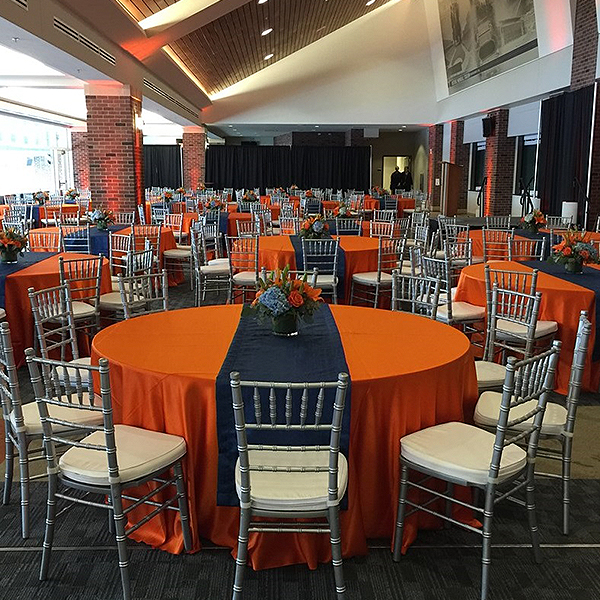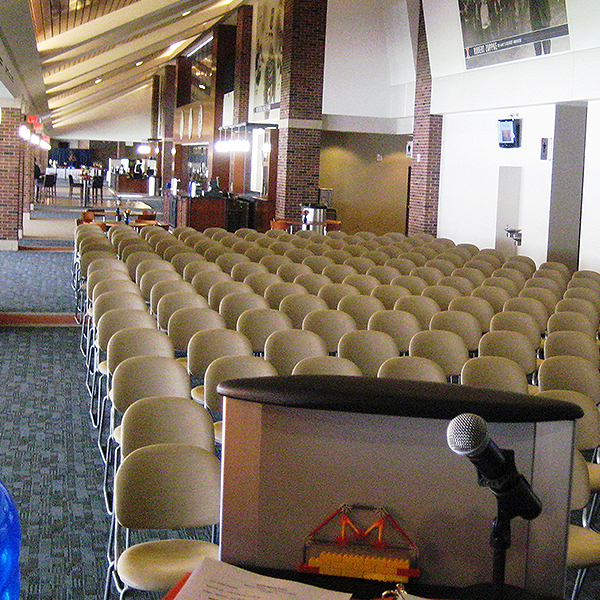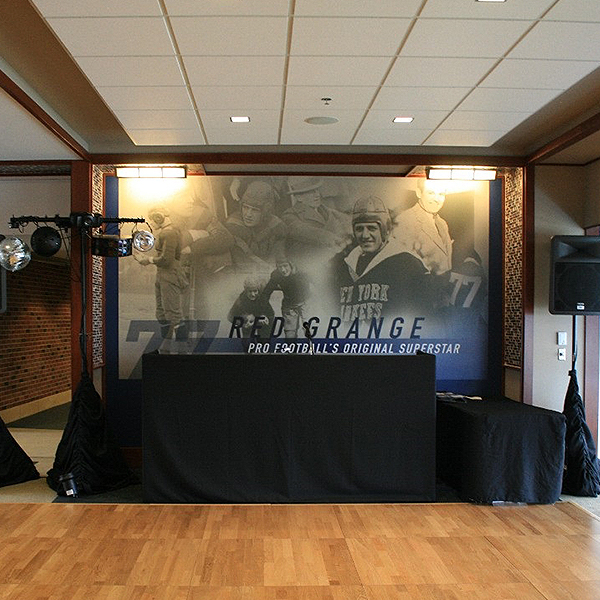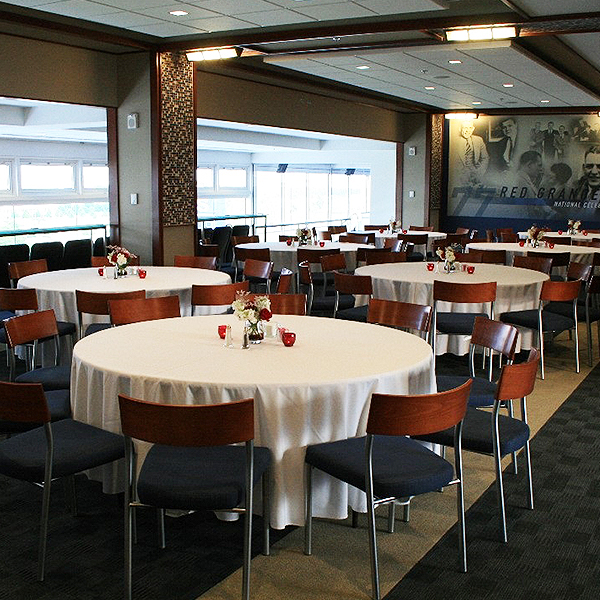 Memorial Stadium Rental Rates include
72" round tables optimal for seating up to 10 people per table
Dance floor for an area of up to 400 square feet
Height adjustable carpeted stage for an area of up to 256 square feet
On-site Memorial Stadium event consultant
Electrical hookups
Background music and use of a microphone and podium
Access to televisions to present DVDs, Power Point presentations, or digital signage (some spaces only have looping capability)
Basic linens are provided with room rental and catering order
Free parking on nights and weekends with a 200-space lot Northwest of facility
Custodial service one hour prior to the event and one hour after the event
Event Rental Pricing
Event Area
Public
University
Colonnades Club
(15,750 sq. ft.)
$2,500
$2,000
77 Club
(5,020 sq. ft.)
$2,000
$1,500
77 Club with Outdoor Terrace
(5,020 sq. ft + 4,720 sq. ft.)
$2,500
$2,000
Illinois Suite
(2,133 sq. ft.)
$1,000
$750
Colonnades Club & 77 Club Levels
(25,520 sq. ft.)
$4,500
$3,500
Optional event fees include:
Stadium Light Usage ($50/hour)
Scoreboard Usage (updated 3/26/14, Colonnades Club Only)
Security Staffing ($15/hour/person)
Elevator Operators ($15/hour/person)
Catering Charges (coordinated by exclusive caterer)
Alcohol at any event must be approved by Division of Intercollegiate Athletics and the exclusive caterer.
Standard rates do not apply for weddings, wedding receptions, or high school proms
Audio/Video projection and screens are not provided as part of a stadium room rental. Events requiring these components are encouraged to seek a professional vendor. Inquire with premium seating staff for vendors familiar with the facility.
For reservations or any questions, please contact us at premiumseating@illinois.edu or call 217-244-7722.